Dr. Julian Nava Learning Academy
March 11, 2017
The Phoenix Clean Up Brigade wants to thank Ms. Carbajal, Ms. J. Flores, Ms. J. Gonzalez, Mr. Perez, Ms. Zavala, our principals, students, parents, LA City Council District 9, LAPD.
​We all rise to serve our community!
Recently Appreciated Students @ JNLA!
​March 2017

January 10, 2017
​
"What an incredible day. 10,000 girls joined together in the USC Galen Center to watch one of the most inspiring movies of our day, Hidden Figures." - LA Promise Fund
60 girls from JNLA Attended the event with Ms. Vergara and Ms. Lopez!


Highlights of 1st Semester
2016-2017!


THANK YOU!
On behalf of Ms.J.Flores' classroom and JNLA, we would like to extend our gratitude to Mr. Davis and the DG Entertainment Family in
bringing the Holiday Spirit to the children and families of our community. Happy Holidays, 2016!
Week at JNLA
December 5-9, 2016

JNLA's Wonderful Winter Concert
​December 1, 2016
Led By
Mr. J. Medina - Instrumental
Mr. Summerville - Vocal
Fall College and Career Day
October 25, 2016
​JNLA leaders rise to serve.
Click below to see how:
Back to School Night
September 8, 2016
Preparing for 2017 LA Marathon
August 2016
Orientation Week
​August 2016

Powered by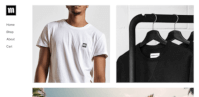 Create your own unique website with customizable templates.